Nigeria is the largest country in Africa and it has a lot of cultural heritage which is an attraction to thousands of tourists all over the world. Aside from seeing the luxurious sight of Lagos city, there are numerous places that can be visited. Whether you are a mild tourist who wants fun or you are a die-hard adventurer, there are so many tourist destinations in Nigeria that will suit your needs.
In this article, we have compiled a list of the top 5 tourist destinations in Nigeria. Whether or not you are based in Nigeria, it is important that you visit one of two places that will be listed in this article. Gone are those days that you have to travel abroad before you can have that scintillating vacation, you can have a swell moment in some of the tourist destinations in Nigeria that will be listed here.
1. Obudu Mountain Resort
Obudu Mountain resort is a nature park carefully seated on a hilltop of the prominent Sankwala Mountains in Cross Rivers, Calabar state Nigeria. The beautiful sight and peaceful environment of Obudu Mountain Resort high among other tourist destinations in Nigeria. From the mountain top where you can have a breathtaking view of the entire park to their palatial resorts, all of these make the park a popular site for tourism in Nigeria.
2. The Royal Palace Of Benin
One of the places that draw you closer to the cultural heritage of Nigeria is the Royal Palace of Benin. The Royal Palace of Benin tells a lot about the Royalty of the Benin Kingdom with different artefacts, sculptures, and shrines. It is a perfect site for tourists who are open to know more about the history of Nigeria.
3. Ibeno Beach
Ibeno Beach is a perfect destination for every tourist that seeks pleasure. The beach is named after the community where it is located in Akwa Ibom. From the beautiful deep blue ocean to its scenery waves, to the spot for sunbathing, there is no section on the beach that doesn't give that comfort and leisure to those that seek it.
4. Ngwo Pine Forest
Ngwo Pine Forest in Enugu is perfect for tourists who love the beautiful works of nature. Also, those that seek to find a soothing spot for adventure can take an honest visit to Ngwo Pine Forest. There is no sight that is as beautiful as the one that was carefully orchestrated by nature itself. The pine trees in this forest were carefully set by nature itself and it an alluring sight to behold.
5. Osun-Osogbo Grove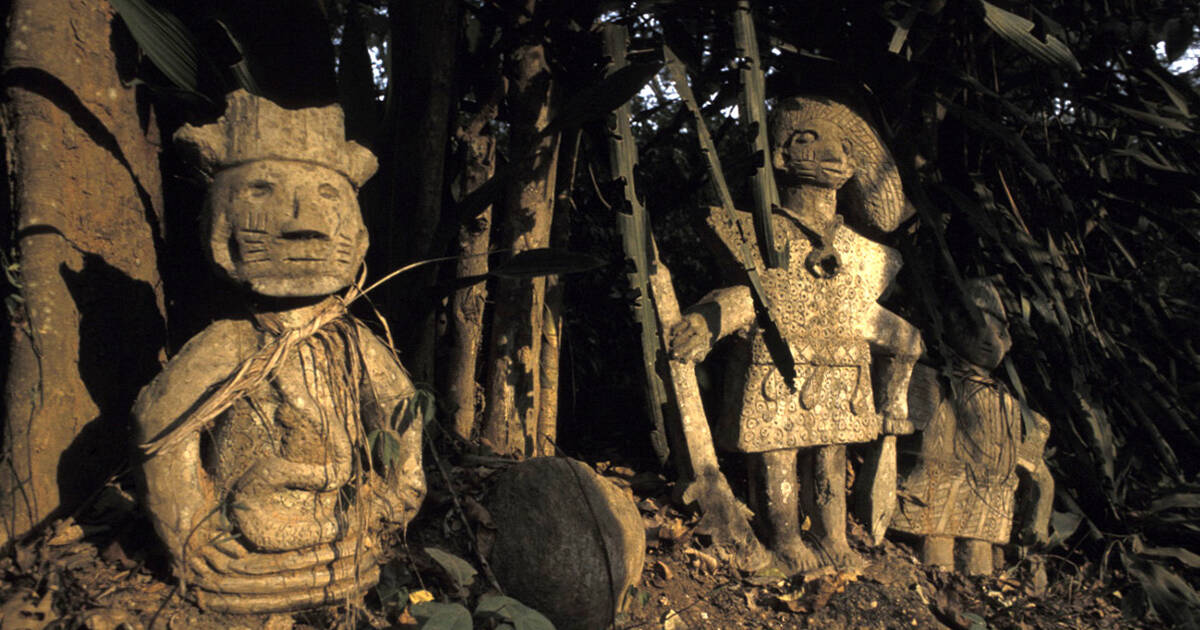 Osun-Osogbo Grove is a tourist centre that has helped immortalize Osun, a deity in Yoruba land who was believed to be the goddess of fertility. According to myth, she blesses barren people with children. Osun-Osogbo Grove has a sacred shine where appropriations are being done yearly during the Osun-Osogbo festival. Also, there are numerous sculptures, that were created to honour Osun, the goddess of fertility. This tourist site attracts thousands of adventurers from all over the globe every year during its festival.